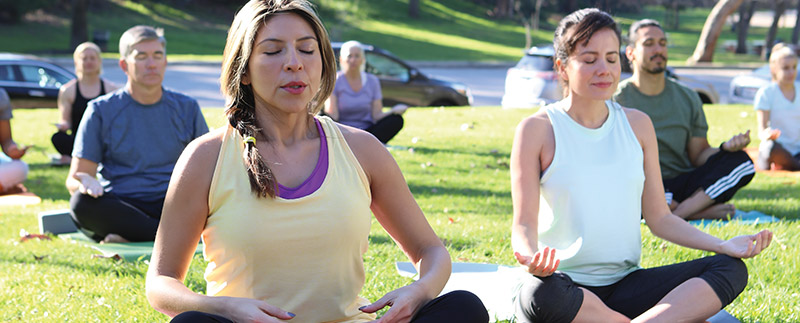 Take Charge of Your Health
Change your mindset and begin your journey today! When you add healthy lifestyle habits into your daily routine, you'll feel better and healthier!
We know this is easier said than done. Which is why we give you plenty of options on how to get started. Do you want to lose weight, quit smoking or simply exercise more? Let us know your goal, and we'll partner with you to achieve it.
Steps to take for a healthier you
Choose a benefit or program that works for you! They come with our plans at no extra cost. Looking for the best way to reach your health goals? Log in to your account for these programs and services to help you and your family stay healthy.
Whether this is your first child or you already have children, extra support is always helpful. Here you'll find tips and resources to help you, your new baby, and your family get off to a great start.
Use the information on this site to help you and your child understand the importance and benefits of vaccines.
Understand important milestones for your child, including their vaccination schedule.

First Year of Life
If this is your first child or you already have children, extra support is always helpful. This program is available to children from birth through the first 15 months of life. Our program aims to give information to parents and caregivers. We stress the value of well child visits, vaccines, age milestones, as well as general support.
Mental and Physical Well-being
Manage all your health in one place no matter where you are in your health journey with ShareCare's wellness program.
Your behavioral health benefits are administered by MHN Services. Explore your behavioral health benefits and get referrals to providers like therapists, counselors, psychiatrists, or other treatment services.
Take on new health challenges to help you practice and maintain healthy habits. Join our classes today!
Get online self-help tools designed to help inspire you to become–and stay–mentally and physically healthy.
Wellness Programs and Resources
Krames Staywell Health Library
Not sure what do when you have a cold or the flu? Or how much sunscreen to apply? Or what to do if you're expecting a child? Search for these topics and more on this health library.
Find services like food, shelter, job training, legal assistance and more. We are proud to partner with Findhelp, formerly known as Aunt Bertha, to help you find programs and services in your area.
Check out our local centers that offers support and activities to promote healthy lifestyle.
T2X is a safe space to talk about the topics teens care about. For teens and adults 13 years old and older.
Review topics, trends and tips that can lead to better health for you and your family.
Find out if you qualify. Those who do can receive up to $250 per person each month. It is easy to apply and takes only about 12 minutes!
View our One Minute of Wellness videos, providing tips and exercises to improve your physical and mental health.
Invite your friends and family to learn helpful wellness tips and join Andy's Fun Fitness Online Zoom classes!

Care Management
Let us help you be healthy! You can ask for a care manager who can help you with your healthcare needs. Our Care staff of nurses and social workers will help you reach your health care wellness goals. We offer two levels of telephonic care management, basic care coordination support and complex care management, based on your needs.
What can a Care Manager do for me?
Help you get the care you need, when you need it. Hospital, Doctor Office, Urgent Care, or Home.
Help you ask the right questions and make the best choices for your health.
Encourage, Educate, and Support you along the way!
Help you manage multiple providers. Please call your care manager if you cannot get in to see your doctor. (If emergency, call 911).
Help you connect with Local Resources and Healthcare.
Help you live your best life.
Help you become an advocate for your healthcare needs.

Naloxone is a medication that can reverse the deadly respiratory depression caused by an opioid overdose, restoring normal breathing and saving lives. It is available in various forms such as nasal spray, injectable, and auto-injector and can be administered by anyone who has been trained in how to do so.