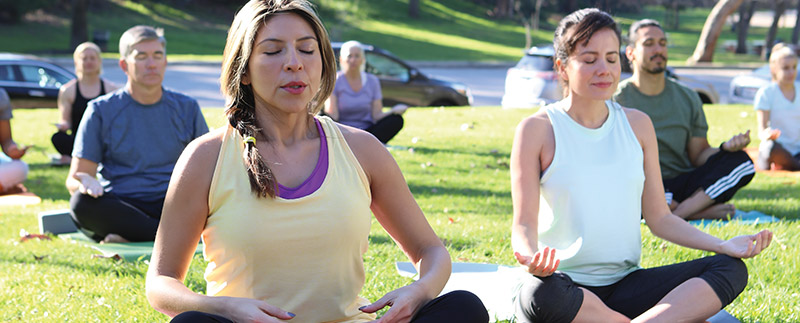 Take Charge of Your Health
Change your mindset and begin your journey today! When you add healthy lifestyle habits into your daily routine, you'll feel better and healthier!
We know this is easier said than done. Which is why we give you plenty of options on how to get started. Do you want to lose weight, quit smoking or simply exercise more? Let us know your goal, and we'll partner with you to achieve it.
Steps to take for a healthier you
Choose a benefit or program that works for you! They come with our plans at no extra cost. Looking for the best way to reach your health goals? Log in to your account for these programs and services to help you and your family stay healthy.
View our One Minute of Wellness videos, providing tips and exercises to improve your physical and mental health.
Get online self-help tools designed to help inspire you to become–and stay–mentally and physically healthy.
Learn about your health and how to stay healthy with the Krames Staywell Health Library.
Understand important milestones for your child, including their vaccination schedule.
Take on new health challenges to help you practice and maintain healthy habits. Join our classes today!
Check out our local centers that offers support and activities to promote healthy lifestyle.
Review topics, trends and tips that can lead to better health for you and your family.
Find services like food, shelter, job training, legal assistance and more. We are proud to partner with Findhelp, formerly known as Aunt Bertha, to help you find programs and services in your area.
Invite your friends and family to learn helpful wellness tips and join Andy's Fun Fitness Online Zoom classes!
T2X is a safe space to talk about the topics teens care about. For teens and adults 13 years old and older.
Online resources
Alzheimer's Association