---
Health Net understands that better health starts with access to care for our members and local communities. This fall, Health Net will be hitting the road again to bring pop up flu vaccination clinics to communities throughout the state who need them the most.
---
In pursuit of our goal to transform the health of our communities one person at a time, we are partnering with organizations across the state to vaccinate all eligible residents against COVID-19. These efforts will bring vaccines directly to those who need them most in our local communities through a series of pop-up clinics across the state.
Health Net reminds people that any Californian aged 5 and up can get vaccinated, for free.
---
The Sacramento Community Resource Center is temporarily closed.
The East Los Angeles Community Resource Center is open and welcomes you for in-person services.
Our number one priority is keeping our guests and team members healthy.
Reservations are strongly recommended
Please call us at 323-415-9120 for East LA and 916-309-2099 for Sacramento.
---
School-Based Telehealth Services
Through Hazel Health school-based telehealth services, students can connect directly with licensed medical professionals for on-demand care. The services are available in over 130 schools across California. Health Net has sponsored Hazel Health's plans to expand in 2022.
Visit Hazel Health to find out if your school district has access at this time.
---
Health Net Community Connect
Find Social Services in Your Community
Find services like food, shelter, job training, legal assistance and more. We are proud to partner with Findhelp, formerly known as Aunt Bertha, to help you find programs and services in your area.
---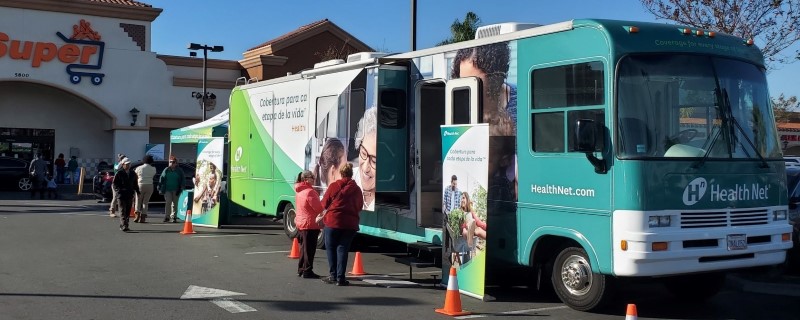 Health Net RV Calendar & Info
Calendar of health screenings at our mobile RV events.
The health and safety of our community is a priority, and we are doing our part to curb the spread of COVID-19, the illness caused by the new coronavirus. In response, our participation at community & cultural events is on hold until further notice.
Photo Gallery