---
In pursuit of our goal to transform the health of our communities one person at a time, we are partnering with organizations across the state to vaccinate all eligible residents against COVID-19. These efforts will bring vaccines directly to those who need them most in our local communities through a series of pop-up clinics across the state.
Health Net reminds people that any Californian aged 12 and up can get vaccinated, for free.
Vaccinations are by appointment only. Register for an appointment here.
---
Health Net understands that better health starts with access to care for our members and local communities. This fall, Health Net will be hitting the road again to bring pop up flu vaccination clinics to communities throughout the state who need them the most.
Find a flu vaccination clinic near you and make a reservation.
Reservations are recommended, however, walk-ins are welcome.
---
Health Net Community Connect
Find Social Services in Your Community
Find services like food, shelter, job training, legal assistance and more. We are proud to partner with Aunt Bertha to help you find programs and services in your area.
---
Health Net Community Resource Center Calendar
Calendar of classes at our Community Resource Centers.
Health Net is passionate about health education, but safety is our top priority. Due to the COVID-19 pandemic, classes at our Community Resource Centers are suspended and will reconvene based on recommendations from the California Department of Public Health. Be sure to revisit this page for calendar dates in the near future.
---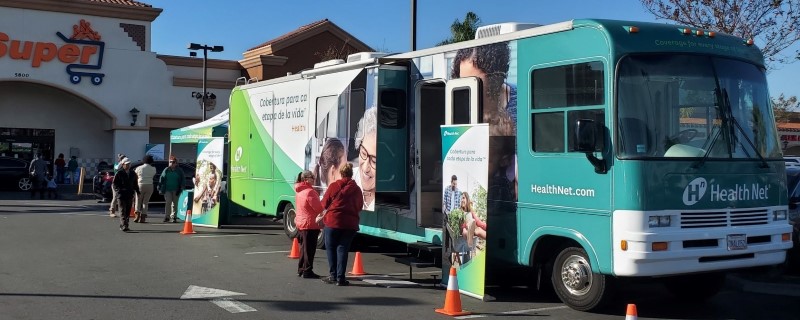 Health Net RV Calendar & Info
Calendar of health screenings at our mobile RV events.
The health and safety of our community is a priority, and we are doing our part to curb the spread of COVID-19, the illness caused by the new coronavirus. In response, our participation at community & cultural events is on hold until further notice.
Photo Gallery