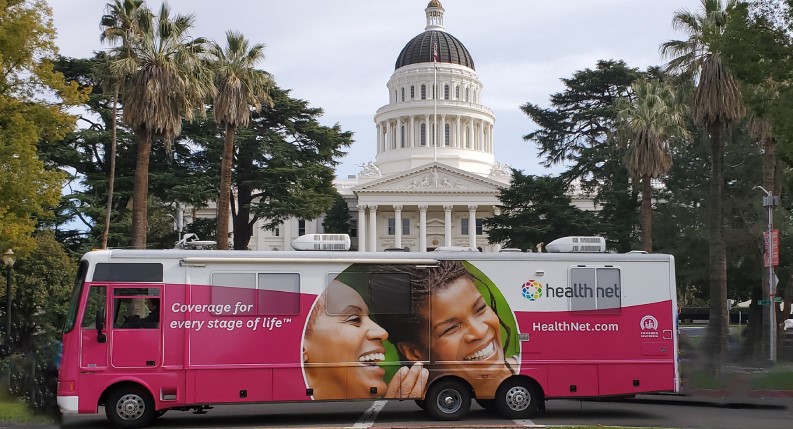 Health Net RV Calendar & Information
Partnerships are key to Health Net's success in increasing access to care for the communities we serve. We engage with state, county and local organizations to find the specific needs of a given area. Our mobile crews then provide resources tailored to those areas.
In 2022, Health Net partnered with 60+ organizations to co-host 175 events. Our three Recreational Vehicles (RVs) were placed at community events during the year to offer free wellness screenings, preventative care, vaccinations, resources and more. Our screenings tested for sun damage, bone density, grip strength, glucose levels, cholesterol and more.
---
Health Net understands that better health starts with access to care for our members and local communities. Health Net brings pop up vaccination clinics to communities throughout the state who need them the most.
---
Health Net Community Connect
Find Social Services in Your Community
Find services like food, shelter, job training, legal assistance and more. We are proud to partner with findhelp, formerly known as Aunt Bertha, to help you find programs and services in your area.
---
The Sacramento Community Resource Center is temporarily closed.
The East Los Angeles Community Resource Center is open and welcomes you for in-person services.
Our number one priority is keeping our guests and team members healthy.
Reservations are strongly recommended
Please call us at 323-415-9120 for East LA and 916-309-2099 for Sacramento.
---
School-Based Telehealth Services
Through Hazel Health school-based telehealth services, students can connect directly with licensed medical professionals for on-demand care. The services are available in over 130 schools across California. Health Net has sponsored Hazel Health's plans to expand in 2022.
Visit Hazel Health to find out if your school district has access at this time.