Online Fun Fitness with Andy!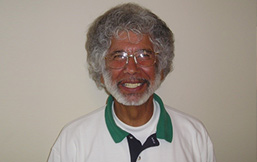 Andy Padilla has worked as a Health Education Trainer with Health Net, CA for nearly 20 years and 30 years in health and social justice throughout Los Angeles County. Andy is in tune with the ever changing needs of the community. He has a unique blend of talents that allow him to spark others to meet their health and life style goals. Andy is lively fitness leader and expert in health, counsel and personal growth.
Agreement* is valid upon viewing class.
*PARTICIPANT WAIVER FORM RELEASE AND WAIVER OF LIABILITY, ASSUMPTION OF RISK AND INDEMNITY AGREEMENT ("Agreement") In consideration of the use of the facilities and participation in the programs and activities provided by Health Net of California, Inc., which programs and activities may include, without limitation, exercise classes and food tasting, I understand the nature of these activities and represent that I am qualified, in good health and in proper physical condition to participate in such activities. I acknowledge that I should visit my physician before starting any new exercise activity and that I have had any questions about the activities explained to me. If I believe that any program and activity conditions are unsafe, I will immediately discontinue participation in the activity. I fully understand that these activities involve risks of personal, bodily or mental injury, which may be caused by my own actions, or inactions, or by someone else, and that there may be other risks either not known to me or not readily foreseeable at this time; and I fully accept and assume all such risks and all responsibility for losses, costs and damages I incur as a result of my participation in the activities. I hereby release, discharge and covenant not to sue Health Net, its parent, affiliates and subsidiaries, and their directors, agents, officers, volunteers and employees, other participants, (each considered one of the "Releasees" herein) from all liability, claims, demands, losses, or damages, on my account caused or alleged to be caused in whole or in part by the negligence of the Releasees or otherwise, and if, despite this release, waiver of liability and assumption of the risk, I, or anyone on my behalf, makes a claim against of the Releasees, I will indemnify, defend and hold harmless each of the Releasees from any loss, liability, damage or cost which Releasees may incur as the result of such claim(s). I have read the RELEASE AND WAIVER OF LIABILITY, ASSUMPTION OF RISK, AND INDEMNITY AGREEMENT, understand that I have given up substantial rights by signing it and have signed it freely and without any inducement or assurance of any nature. I intend this Agreement to be a complete and unconditional release of all liability to the greatest extent allowed by law and agree that if any portion of this Agreement is held to be invalid, the balance, notwithstanding, shall continue in full force and effect. I certify that I am of lawful age (18 years or older) and otherwise legally competent to understand this agreement.