Health Net Wellness Webinar Series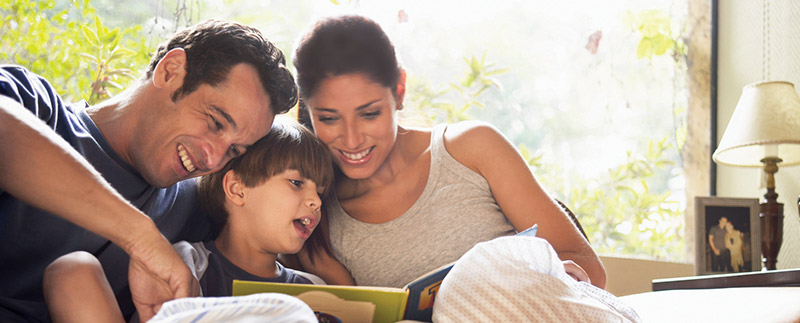 Life moves fast! It makes healthy living a challenge. That's why our Wellness Webinar Series is a great resource to help you engage with your health – in an hour or less.
Monthly topics include tips for:
Healthy behaviors.
Exercise and nutrition.
Managing diabetes, cholesterol and blood pressure.
---
Upcoming webinar – Wednesday, June 21, from noon to 12:45 p.m. Pacific time.
---
Learn to Eat Healthy on a Budget
Create wallet-friendly meals without skimping on taste
Do you find yourself wanting to eat healthy, but to do this it feels like you're spending more money on food every week or every month? Well, there is good news! Healthy doesn't have to mean high cost. Our June webinar, Eating Healthy on a Budget will demonstrate how to create delicious, healthy and low-cost meals without breaking the bank.
Eating Healthy on a Budget will be held on Wednesday, June 21, 2023, from 12:00 p.m. to 12:45 p.m. Pacific time (PT).
Plus, don't forget – our monthly webinars are offered to all Health Net members and to the general public. Feel free to share this information with your friends and co-workers!
Previous webinar recordings
Mental Health – In the Wake of COVID-19
May, 2023
(59:26 duration)
According to the U.S. Centers for Disease Control in 2020, there was a huge increase in self-reported mental health symptoms after the COVID-19 pandemic. And the number of people struggling continues to trend up.
Our May wellness webinar, Mental Health – In the Wake of COVID-19, provides a snapshot of the nation's current state of mental health. It also highlights the leading mental health issues that face the United States as we move forward.
A main talking point will focus on how mental health conditions are like any other medical condition. And, how early discovery and treatment for mental health is key. The webinar will:
Provide information about when to seek professional help
Explore different types of treatment available
Offer ways to take a whole-person self-care approach to your total wellness
Work-Life Balance
April, 2023
(47:31 duration)
Finding the balance between work and life often feels elusive. In fact, "balance" might be the wrong term altogether. Instead, our lives have many different seasons. Some bring wind and storms. Others bring blue skies and sunshine. It's a constant back and forth that happens to us all. Our April webinar, Work-Life Balance, will explore how to remain steady throughout this journey we call life.
Sometimes in life, more time is spent at work. Other times, our home life needs more focus. In this webinar, we'll:
Explore the term work-life balance.
Discuss work-life methods that help us "balance" those things we must do and those we want to do.
Learn the important tools that help us find our personal "flow" such as our:

Values
Priorities
Time management skills
Boundaries
Delegation know how
Communication prowess
Self-care awareness
Mindfulness
Mind Body Connection
March, 2023
(1:01:48 duration)
How does your mental attitude and emotional state affect your physical health? Many studies now have proven that the way we think will have an enormous influence over how our body behaves, how our immune system functions, and how our physical and mental health maintains in general.
This presentation will address just how our mind contributes to (or sabotages) our health and general well-being. Learn simple techniques on how to improve health and well-being by enlisting the mind as an ally rather than an adversary.
Help Keep Your Heart Healthy by Eating Healthy Meals
February, 2023
(48:44 duration)
What does it mean to eat a heart healthy diet or meal? Our February webinar, Cooking for a Healthy Heart explores one of the best ways to help keep your heart healthy – eating healthy foods. Webinar highlights include:
What healthy heart foods are
How to shop for the right foods
Tips to add heart health foods at every meal
How to manage cooking for one and dining out
You will also be able to watch a few cooking demonstrations that detail simple ways to prepare heart healthy meals.
Start the year off right: Well-being Tools
January, 2023
(44:41 duration)
Happy New Year! The holiday season is behind you, and it's a good time for a fresh start. For many of us, a new beginning comes with updated health goals. Whether you want to get healthier or stay the course on your health care journey, Health Net's new webinar can help you:
Focus on how to stay fit.
Make better health care choices.
Manage chronic conditions.
…and more!
Find out about common wellness tools offered through your health plan. Things like:
Health coaching and assessment
Health promotion programs to help health challenges
Tobacco cessation programs
Tips on where to seek care
Preventive health guidelines
The Gift of Health
December, 2022
(48:25 duration)
Your health is your responsibility. When you treat your body well, you give yourself a valuable gift. To get – and stay – healthy is an ongoing process, though. It is a decision to care for your body at every age. But it is also about how you care for your mind and spirit. It all starts with knowing what to do to be kind to your whole self. Think in terms of how to:
Eat healthful foods.
Pick an exercise routine you enjoy.
Kick bad habits like excess drinking and smoking.
Find ways to manage stress – see a therapist and meditate.
Take time for your loved ones and hobbies.
Pick the things that ease your mind and help you feel happy. When you do them, your body and mind will thank you.
In this webinar, we'll revisit the wellness webinar topics we covered this year with a quick review of each. Think of it as a beautifully wrapped gift tied with a bow just for you. Topics include: heart health, back care, sleep, self-care, metabolism, brain health, positivity, immune system, diabetes, and gratitude.
Diabetes Workshop: The Basics
November, 2022
(55:05 duration)
Diabetes affects 37.3 million people or 11.3% of the population in the United States1. This class will cover the A to Z's of diabetes and diabetes care. Topics covered in this webinar: what is diabetes, prevention strategies, signs and symptoms, the goals of diabetes control with lifestyle, medications, and monitoring. This class will be taught by a Certified Diabetes Care and Education Specialist (CDCES).
Give your Immune System a Boost
October, 2022
(57:28 duration)
Your immune system works to detect and protect you from harm. Our October webinar, Give Your Immune System a Boost, is designed to help enhance your diet to protect your health. Learn about types of immunity and common disorders. Plus, find how adding key nutrients in your diet can help to bolster your defenses.
Nutrition to Reduce Stress
September, 2022
(54:00 duration)
When you feel stressed, what you may be tempted to eat and drink can undermine your health, fitness and weight-loss goals. Learn ways to calm yourself with stress-busting nutrients and mindfulness techniques. This can help you choose what your body needs, rather than what it craves.
Nutrition Tips to Reduce Stress: Food & Mood – English (PDF)
Positive Thinking: A New Attitude
August, 2022
(42:23 duration)
Most people tend to be optimistic by nature. But, as you know life isn't sunshine and rainbows all the time. Experts say the key to a good life is a balance between positive and practical. This webinar is designed to help you prepare to enjoy life and persist in tougher moments.
Your Brain Matters
July, 2022
(50:22 duration)
Often, we take our brain for granted. After all, it's the command center of the body, but likely you've probably never given it much thought until it doesn't seem as sharp as it used to be. Maybe you've noticed some slight changes. How can we best keep this important organ functioning at its best?
Growing evidence indicates that people can reduce their risk of cognitive decline by adopting key lifestyle habits. This webinar will focus on the anatomy of the brain, common brain injuries and conditions, the effects of screen time on brain function, food that help support memory and how best to keep this vital organ healthy and engaged.
Nutrition Tips to Increase Metabolism
June, 2022
(47:25 duration)
Good nutrition and any type of exercise can help you add more energy to your day. Whether you want to shed pounds, maintain a healthy weight or just feel more vibrant, there are ways to do this through an active metabolism.