Health Net Wellness Webinar Series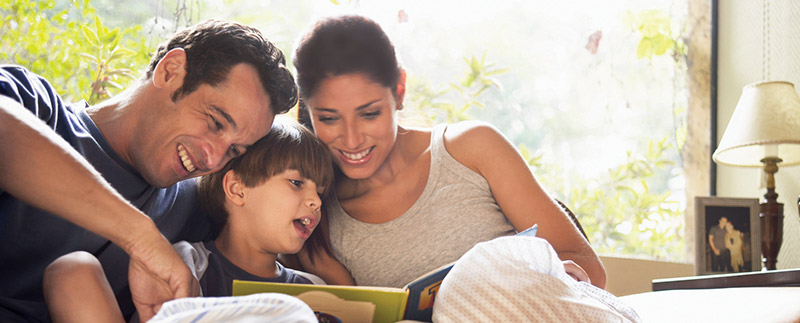 Life moves fast! It makes healthy living a challenge. That's why our Wellness Webinar Series is a great resource to help you engage with your health – in an hour or less.
Monthly topics include tips for:
Healthy behaviors.
Exercise and nutrition.
Managing diabetes, cholesterol and blood pressure.
---
Upcoming webinar – Wednesday, December 15, from noon to 12:45 p.m. Pacific time.
---
Improve Your Finances and Your Well-Being with our December Webinar
For many of us, good financial health plays an important role in our total wellness. It also helps to support a healthy lifestyle. Financial well-being is all about feeling secure with your money in both the short and long term.
This December, Health Net is happy to present our Money Talks: Plan for Tomorrow, Today webinar. It's designed to help increase your knowledge and help you improve your financial health.
Learn how your job status, financial security and standard of living are all factors in financial well-being. You'll also learn:
Tips to help you save money.
Ways to reach financial goals to avoid financial distress.
How to get the most out of your financial portfolio.
Take control of your financial health. Gain the information and confidence to make informed choices about your money – and how to make it work for you.
Start making better choices about your money today!
Join us
Money Talks: Plan for Tomorrow, Today webinar takes place on Wednesday, December 15 from 12:00 p.m. to 12:45 p.m. Pacific time.
We offer our monthly webinars to all Health Net members, as well as to the public. Feel free to share this information with your friends and co-workers!
Please join us next month on January 19 from noon to 12:45 p.m. for the Start Anew in 2022! wellness webinar.
Keeping Your Lungs Healthy
October, 2021
(52:05 duration)
As COVID-19 virus continues to mutate and spread across the globe, its most common and often most dangerous symptom is the effects on the respiratory tract. COVID-19 and variants, attack the lungs causing coughing and mild to severe shortness of breath. And it has been a harsh reminder of the importance of lung health.
Our lungs keep us alive and well and that's why it's important to take good care of them. According to the Centers for Disease Control and Prevention (CDC), chronic lower respiratory diseases, including chronic obstructive pulmonary disease (COPD), was the fourth leading cause of death in 2019.1
The October webinar, Keeping Your Lungs Healthy, highlights what you can do every day to reduce your risk of lung disease. Given the many factors that can influence your lung health, this webinar will provide you with some basic knowledge and prevention tips can help you limit these threats.
As a bonus, guest speaker Dr. Chidinma Chima-Melton, pulmonologist at UCLA Health – will be presenting this special webinar and discussing many different aspects of lung health.
1 https://www.cdc.gov/nchs/fastats/leading-causes-of-death.htm
Previous webinar recordings
Back to School, Parenting, and the Pandemic Age
(44:13 duration)
Please enjoy this timely topic. This webinar, Back to School, Parenting, and the Pandemic Age, was recently recorded and features Health Net's Alison King, LCSW. With so much uncertainty, we thought this topic couldn't have been more timely as kids are returning to school. Parenting is... Rewarding? Exhausting? An art? A science? There's so many ways to go here! A lot of us may be feeling ill-equipped as parents these days, as we try to manage our own stress and overwhelm while juggling personal and professional responsibilities, during a completely disorienting time. So, how do we bring our "A game" to parenting during this pandemic age? Do we even need to have an "A game," or is a "B game" okay? We're going to be covering several topics... from back to school anxiety and how to help our kids accept change and tolerate uncertainty, to supporting them in social-emotional skill development, and a bunch more in between – all of which will help prepare them, and us, for whatever lies ahead.
This webinar is just over 44 minutes in length. We hope you find this presentation informative.
Beating the Winter Blues:
Coughs, Colds and Flu
September, 2021
(51:49 duration)
Moving from summer through fall and into winter, it's important to keep your mental and physical health in top form. This is all the more important as the weather changes and the cold and flu season takes hold.
The winter months can be a very stressful time. Family events, parties and holiday shopping can take their toll on your nerves. Life events can be magnified during the holiday season. And as winter days are shorter, it can be harder to keep active. That's the time to make an exercise plan for cold and rainy days when it's tempting to just curl up under the covers.
To help you prepare for the twists and turns of winter, this webinar will provide tips to help you stay healthy even when the weather isn't so nice outside. It will explore:
How to start building a winter exercise routine.
Preparing to beat the holiday blues that will soon approach us.
Healthy eating strategies.
Ways to prevent, detect and treat colds and flu.
Strategies to Improve Chronic Pain Management, and Prevent Opioid Misuse/Overdose
August, 2021
(51:39 duration)
Chronic pain is a major national public health problem, which is estimated to affect more than 100 million people in the United States. Opioids are effective powerful analgesics for many types of pain. At the same time, our nation is facing an opioid crisis that has seen a significant rise of overdose deaths associated with prescription opioids, heroin, and synthetic opioids in the past two decades.
As the COVID-19 global pandemic continues, so does the nation's opioid epidemic. Pain management is a comprehensive, patient-centered process including medications, psychosocial counseling, and non-pharmacological treatments when appropriate. The purpose of this webinar is to recognize that public, patient, and provider education is critical to the delivery of effective, patient-centered pain management and is necessary for optimizing patient outcomes, promoting appropriate use of pain medication, and reducing the risk associated with prescription opioids.
Acupressure: From Restlessness to Peace of Mind
July, 2021
(38:41 duration)
Stressed? Most of us are in one way or another. To be honest, a small amount of stress can serve a positive purpose. But after a while, stress can begin to break down your mind and body.
Self-care is one way to reduce the negative effects of stress. And, one form of self-care is acupressure – a technique stemming from traditional Chinese medicine. Acupressure involves the use of pressure with the thumbs or fingertips to distinct points on the body. It is widely used for its calming therapeutic effects. Acupressure is also a proven technique that can be used both at home and office.
Acupressure: From Restless to Peace of Mind is a webinar designed to teach you about the safe use of acupressure. You will learn how to explore common self-acupressure points to help relieve headache, stress and muscle tension.
Return to the Outdoors: The Power of Nature
June, 2021
(43:03 duration)
For the past 50 years, there has been a steep population increase in cities across the United States. Along with this urban shift has been an increase in mental health conditions. Worry and depression are higher and more common. Add to this the recent COVID-19 pandemic that has affected each of us in one way or another. Mental fatigue and mood disorders have also gone up. This is why it is more important than ever to focus on holistic health.
One way to ease your mind is to spend time outdoors. Recent research has found that being in nature has a positive effect on mood. For example, a hike beside a fresh mountain stream can do wonders to relieve stress. In addition, it can help to increase brain function – including memory.
To help you learn more about the wonders of nature, we are happy to present, Return to the Outdoors: The Power of Nature.
Explore the link between nature and joy.
Learn how nature can help improve your work.
Find ways to reconnect with nature.
Mindfulness: The Art of Stillness
May 2021
(46:47 duration)
Mindfulness can be a peaceful way to help you maintain a moment-by-moment awareness of your thoughts, feelings, bodily sensations, and surrounding environment. To help reveal the health-enhancing elements of this simple yet powerful practice, Health Net is offering a telephone/webinar-based class titled, Mindfulness: The Art of Stillness. In this webinar, the meaning behind mindfulness and how it can help enhance your health and well-being will be explored.
The webinar is designed as a great introductory lesson – helping you learn the basics, the benefits and how to incorporate mindfulness into your lifestyle. This 45 minute presentation will include the origin of mindfulness and the ways it can be applied in a variety of life situations, including the workplace. How to manage stress, the benefits of meditation and healthy mindful eating will also be discussed.
Good Night, Sleep Tight!
April, 2021
(47:07 duration)
Are you experiencing sleep deficiency? You're not alone. An estimated 50–70 million Americans have trouble sleeping. Lack of sleep can be linked to potential mental and physical health issues, such as an increased risk of diabetes, high blood pressure, obesity, and heart disease. Health Net is here to help you get well and stay healthy, which is why this April we're offering Good Night, Sleep Tight!, a telephone/webinar-based class that looks at some common sleep issues and some easy tips to help you get a better night's rest.
Less stress for better rest
Factors such as stress and anxiety can play major roles in sleepless nights. Losing hours of sleep can affect your mood and concentration during the day, and can also lead to missed days at work or social events. The Good Night, Sleep Tight! webinar also explores the effects of stress and offers sleep-enhancing tips you can use for a better night's sleep.
So, if you or someone you know is having trouble sleeping, the Good Night, Sleep Tight! webinar may be just what you need to help with a more restful night's sleep – and healthier living!
Whole Person Self-Care and Resilience
March, 2021
(52:26 duration)
2020 was sure a challenging year, and we are all hoping for a strong year in 2021. We had to learn resilience and self-care while managing difficult times. Resilience is the ability to adapt well in the face of adversity, such as when you may be experiencing personal or family issues, a serious health concern, work stress, money worries, or other difficulties. It's the ability to bounce back from challenges. Taking care of yourself helps you to keep your mind and body ready to deal with situations that require resilience.
Adjusting to the New Normal: Resilience, Endurance, and Whole Person Self-Care
For some of us, this seemingly never ending, new normal, calls for acrobatics - work, kids and on-line learning, keeping the household afloat. Every day feels like a juggling act. For others, it might not be so chaotic, but we may be feeling lonely, unmotivated, and purposeless. The common denominator is disequilibrium which requires all of us to learn how to continually re-calibrate - daily or sometimes even moment-to-moment. The primary goal of this presentation is to provide some concrete ways to build resilience and endurance with a focus on our whole self so we can create more consistent homeostasis in our pandemic lives, and beyond.
Keep the Beat: Live Heart Healthy
February, 2021
(47:42 duration)
In celebration of Heart Health month, Health Net presents Keep the Beat: Live Heart Healthy. We live our lives by the numbers. There are phone numbers, PIN numbers and stock market numbers, just to name a few. Knowing our health numbers is important and in some cases can save our lives. Knowing our health numbers gives us the opportunity to see what our current health status is to determine if changes need to be made.
By following a healthy lifestyle – eating a balanced diet, getting regular exercise and avoiding smoking, you can even turn bad numbers around to get your health status where it should be - even small changes can have a big impact on your health.
Member Experience Survey
January, 2021
(25:54 duration)
Each year, health plan members across the country receive the Consumer Assessment of Healthcare Providers and Systems (CAHPS) survey. It's also called the Member Experience Survey.
This is your chance to give feedback on your health care experience. This will help Health Net make improvements so that you receive the best health care possible.