Health Net Wellness Webinar Series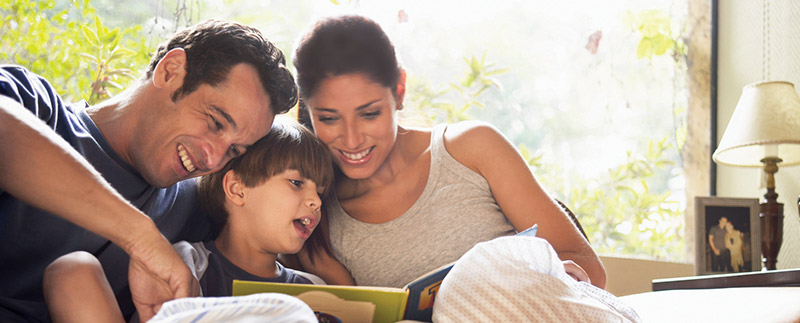 Life moves fast! It makes healthy living a challenge. That's why our Wellness Webinar Series is a great resource to help you engage with your health – in an hour or less.
Monthly topics include tips for:
Healthy behaviors.
Exercise and nutrition.
Managing diabetes, cholesterol and blood pressure.
---
Upcoming webinar – Wednesday, August 18, from noon to 12:45 p.m. Pacific time.
---
Learn to Manage Your Chronic Pain Safely
Do you suffer from chronic pain? If so, you are not alone. Estimates now suggest that chronic pain affects more than 100 million people in the United States. It's become a major public health problem facing our nation.
Opioid medication is a proven means to lessen many types of pain. But, as an offshoot of chronic pain, the United States is also facing an opioid crisis. There has been a 20-year rise in overdose deaths linked to:
Prescription opioids
Heroin
Synthetic opioids
Learn more about how to manage pain with our Strategies to Improve Chronic Pain Management, and Prevent Opioid Misuse/Overdose webinar.
This webinar will teach you many important factors about effective, personal pain management. You'll also learn how to control the use of pain medication. This can help reduce the risks linked to prescription opioids.
Join us!
Strategies to Improve Chronic Pain Management, and Prevent Opioid Misuse/Overdose webinar takes place on Wednesday, August 18, from noon to 12:45 p.m., Pacific time.
Don't forget
We offer our monthly webinars to all Health Net members, as well as the general public. Feel free to share this information with your friends and co-workers!
And, please join us next month for Beating the Winter Blues: Coughs, Cold and Flu wellness webinar.
Health Net's Nondiscrimination Notice
*Health Net of California, Inc. and Health Net Life Insurance Company (Health Net) are subsidiaries of Health Net, LLC and Centene Corporation. Health Net is a registered service mark of Health Net, LLC. All other identified trademarks/service marks remain the property of their respective companies. All rights reserved.
Previous webinar recordings
Return to the Outdoors: The Power of Nature
June, 2021
(43:03 duration)
For the past 50 years, there has been a steep population increase in cities across the United States. Along with this urban shift has been an increase in mental health conditions. Worry and depression are higher and more common. Add to this the recent COVID-19 pandemic that has affected each of us in one way or another. Mental fatigue and mood disorders have also gone up. This is why it is more important than ever to focus on holistic health.
One way to ease your mind is to spend time outdoors. Recent research has found that being in nature has a positive effect on mood. For example, a hike beside a fresh mountain stream can do wonders to relieve stress. In addition, it can help to increase brain function – including memory.
To help you learn more about the wonders of nature, we are happy to present, Return to the Outdoors: The Power of Nature.
Explore the link between nature and joy.
Learn how nature can help improve your work.
Find ways to reconnect with nature.
Mindfulness: The Art of Stillness
May 2021
(46:47 duration)
Mindfulness can be a peaceful way to help you maintain a moment-by-moment awareness of your thoughts, feelings, bodily sensations, and surrounding environment. To help reveal the health-enhancing elements of this simple yet powerful practice, Health Net is offering a telephone/webinar-based class titled, Mindfulness: The Art of Stillness. In this webinar, the meaning behind mindfulness and how it can help enhance your health and well-being will be explored.
The webinar is designed as a great introductory lesson – helping you learn the basics, the benefits and how to incorporate mindfulness into your lifestyle. This 45 minute presentation will include the origin of mindfulness and the ways it can be applied in a variety of life situations, including the workplace. How to manage stress, the benefits of meditation and healthy mindful eating will also be discussed.
Good Night, Sleep Tight!
April, 2021
(47:07 duration)
Are you experiencing sleep deficiency? You're not alone. An estimated 50–70 million Americans have trouble sleeping. Lack of sleep can be linked to potential mental and physical health issues, such as an increased risk of diabetes, high blood pressure, obesity, and heart disease. Health Net is here to help you get well and stay healthy, which is why this April we're offering Good Night, Sleep Tight!, a telephone/webinar-based class that looks at some common sleep issues and some easy tips to help you get a better night's rest.
Less stress for better rest
Factors such as stress and anxiety can play major roles in sleepless nights. Losing hours of sleep can affect your mood and concentration during the day, and can also lead to missed days at work or social events. The Good Night, Sleep Tight! webinar also explores the effects of stress and offers sleep-enhancing tips you can use for a better night's sleep.
So, if you or someone you know is having trouble sleeping, the Good Night, Sleep Tight! webinar may be just what you need to help with a more restful night's sleep – and healthier living!
Whole Person Self-Care and Resilience
March, 2021
(52:26 duration)
2020 was sure a challenging year, and we are all hoping for a strong year in 2021. We had to learn resilience and self-care while managing difficult times. Resilience is the ability to adapt well in the face of adversity, such as when you may be experiencing personal or family issues, a serious health concern, work stress, money worries, or other difficulties. It's the ability to bounce back from challenges. Taking care of yourself helps you to keep your mind and body ready to deal with situations that require resilience.
Adjusting to the New Normal: Resilience, Endurance, and Whole Person Self-Care
For some of us, this seemingly never ending, new normal, calls for acrobatics - work, kids and on-line learning, keeping the household afloat. Every day feels like a juggling act. For others, it might not be so chaotic, but we may be feeling lonely, unmotivated, and purposeless. The common denominator is disequilibrium which requires all of us to learn how to continually re-calibrate - daily or sometimes even moment-to-moment. The primary goal of this presentation is to provide some concrete ways to build resilience and endurance with a focus on our whole self so we can create more consistent homeostasis in our pandemic lives, and beyond.
Keep the Beat: Live Heart Healthy
February, 2021
(47:42 duration)
In celebration of Heart Health month, Health Net presents Keep the Beat: Live Heart Healthy. We live our lives by the numbers. There are phone numbers, PIN numbers and stock market numbers, just to name a few. Knowing our health numbers is important and in some cases can save our lives. Knowing our health numbers gives us the opportunity to see what our current health status is to determine if changes need to be made.
By following a healthy lifestyle – eating a balanced diet, getting regular exercise and avoiding smoking, you can even turn bad numbers around to get your health status where it should be - even small changes can have a big impact on your health.
Member Experience Survey
January, 2021
(25:54 duration)
Each year, health plan members across the country receive the Consumer Assessment of Healthcare Providers and Systems (CAHPS) survey. It's also called the Member Experience Survey.
This is your chance to give feedback on your health care experience. This will help Health Net make improvements so that you receive the best health care possible.