Population Health Management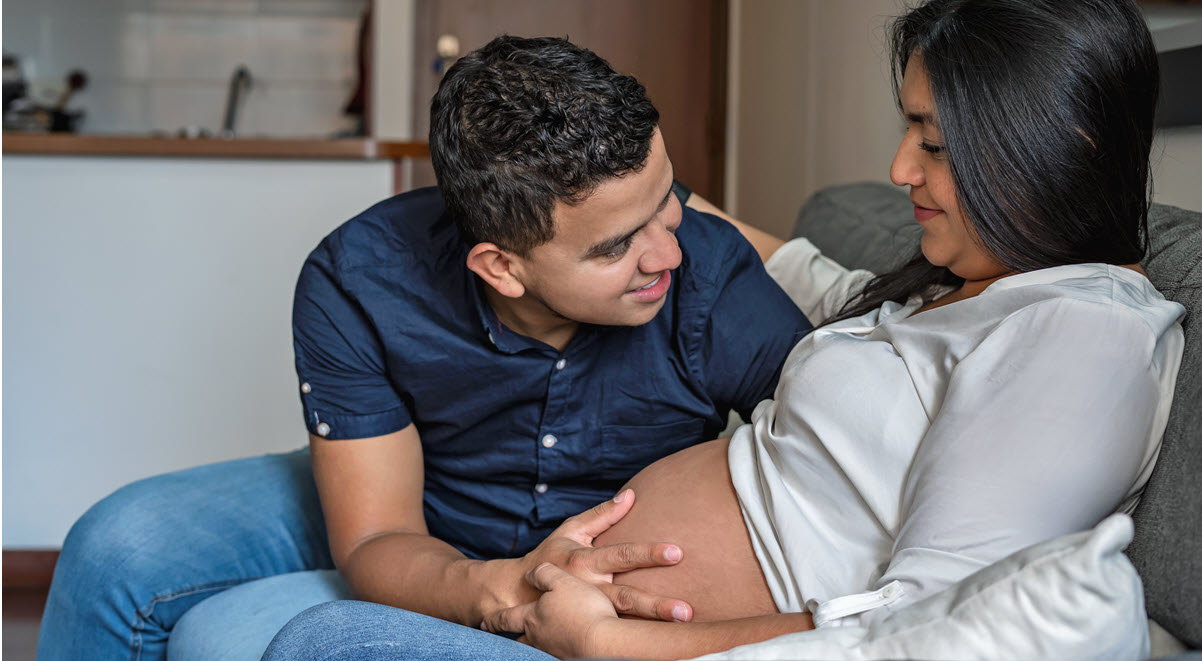 You want to be healthy and happy; we offer medical coverage to help make that happen. Sounds like we could be a perfect match! Your physical, emotional and behavioral health is important to us. This means we work to take into consideration all the different parts of your life to help you figure out what you need.
We created this site with you in mind -- to develop a Disease and Chronic Condition Management Program to provide education, care coordination, and support to our members with certain chronic conditions. We refer to this program as "Population Health Management." You can get information about diabetes management, pregnancy and postpartum care, asthma treatments and more. It's part of our commitment to help keep you – and all the populations we serve – healthy across every stage of life.
Let your own good health support you in being the spark that ignites a healthy, vibrant community in which you live.
We're hoping that you taking care of yourself will inspire those around you to do the same.
The programs are administered by Health Net, which automatically identifies members with these medical conditions who meet specific criteria, offering them participation in these programs.
Focused on the health of all Californians
At Health Net, we've defined population health as:
The distribution of health outcomes within a population
The determinants that influence the distribution of health outcomes
The policies and interventions that affect the determinants
An interdisciplinary approach among different sectors of the community, public health, industry, academia, local government entities, and health care
Coordinated resource allocation to overcome the multifaceted drivers of poor health outcomes in the population, in order to achieve positive health outcomes
---
Our Plan
Keeping all members healthy by focusing on preventative and wellness services
Identifying and assessing member risks and needs on an ongoing basis
Managing member safety and outcomes during transitions, across delivery systems or settings, through effective care coordination
Identifying and mitigating social determinants of health and reducing health disparities or inequities
---
Our Vision
A transformed health care system
Personalized member experience
Integrated population health management approach
Interoperability between provider and health plan
By delivering seamless, personalized member experiences and holistic care through all stages of life and health, a transformed system of care depends on interoperability between the providers and the health plan.
---
Health Net is focused on the solution
When a problem is complicated, the solution must be simple.
We follow three pillars to improve the ailing healthcare system: Choice, Care, and Innovation to discover and scale efficient solutions.
Provider Network Strategies
Our growth across multiple lines of business has significantly increased our value proposition to the provider community, and impacted our ability to forge strong relationships with providers benefiting from that growth. An example of which is a unique CanopyCare product built with Canopy Health, an Accountable Care Network. Through the partnership's enhanced collaboration, infrastructure, capabilities, and interoperability we will create a seamless experience to gain strategic advantage through solutions tailored to meet customer needs and experience first.
Access, Affordability and Accountability
As the largest network model HMO in California, our full network offers broad access for our members. As an example, our small employer group platinum metal products offer the richest benefits with the broadest array of physicians at the most affordable prices in Southern California. For customers needing dual choice access to a PPO network, or to Medicare Advantage for their retirees, we have California and national solutions as well.
A Population Health approach that is meaningful to our members
The National Committee for Quality Assurance (NCQA) has a Population Health Management model and corresponding framework that health plans can follow to develop a comprehensive strategy. The NCQA framework focuses on addressing member needs, preferences, and values, which is a shift from the traditional disease centered-approach to one that considers the needs of the whole person.
This model allows us to focus on various interventions to improve health outcomes of our population. For example, this could look like creating integrated data systems, actionable measurements of health outcomes, or coordination of community resources.
Invest today for a healthier tomorrow
From primary care to behavioral health, virtual consultations are going beyond diagnosis and the common cold. Patients will expect specialty care and treatment plans that are coordinated with their primary care physician.
Health Net has extended Medical & behavioral telehealth services to all members:
2.2 million members have telehealth access.
Awarded $13.4M in grants to 138 Medi-Cal providers to establish or expand telehealth services.
Shared tools and resources to enable providers to use telehealth directly with their patients.
Going beyond an on-demand model, Health Net is expanding access to virtual care and ongoing support for our members. As we focus on improving care coordination and access, we are holding ourselves accountable to meeting the needs of the populations we serve, one member at a time.