Simplifying Renewals and Sales for You!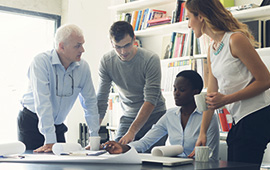 Just as Small Group 2.0 brings the intersection of perfect-fit coverage and price to small employer groups, so, too, does it help you preserve – and grow – your book of business.
From sales tools to renewal resources, everything is just an easy click away. It's like having an exclusive backstage pass!
Simplified, sustainable, small business-focused. Small Group 2.0 – It's how health coverage works for you and your clients.
The Latest Small Business News From Health Net Broker Pulse
Read more on Health Net Broker Pulse
NEW!
Sales Web Portal
Support Resources
Login to access: