News
Enjoy Tobacco-Free Living When You Quit For Life
Date: 05/01/20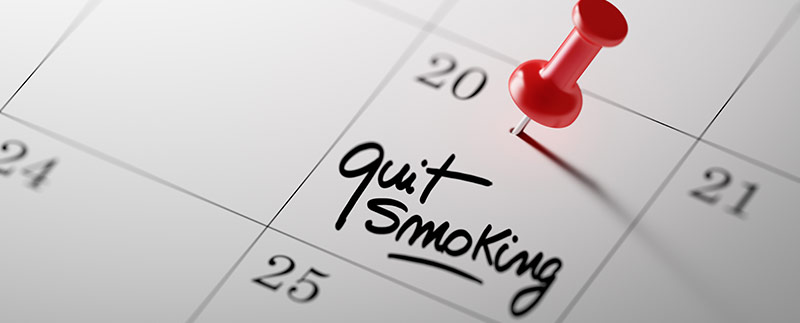 Discover the benefits that come with quitting tobacco and enjoying life tobacco free. The Quit For Life® program can help you conquer your nicotine addiction for any type of tobacco use.
Quit for good
If you're serious about beating your need for nicotine, the Quit For Life program is here to help you every step of the way. You'll start by having a one-on-one talk with a highly-trained Quit Coach®. Together, you'll map out a customized plan to help you fight the triggers and temptations that make it hard to quit. Your coach will also provide proven techniques to:
Manage cravings.
Handle social conditions.
Avoid triggers that can steer you off track.
And as you advance in the program, expert Quit Coaches will support you over the phone and online whenever you need a boost. Each one-on-one coaching session is designed to give you the know-how and positive energy you'll need to quit for good.
Help to stay strong
Along with phone coaching, you'll have access to other tools designed to help keep your tobacco-free commitment. They include:
A copy of the step-by-step Quit Guide to help you throughout your quit process.
Advice about nicotine substitutes and medication that may be right for you.
Text2QuitSM – A service that sends you custom text message reminders, tips and inspiration tailored to your quit plan (not offered for Medicare members).
A specific Web platform that features:

eLearning modules
Community chat room
Access to a quit coach via email
To enroll, call 1-866-QUIT-4-LIFE (1-866-784-8454), or visit Quit For Life® and enroll online.
Note: The Quit For Life program is included in Health Net plans for commercial, Medicare, Cal MediConnect plans and plans purchased through the Affordable Care Act Exchange. Qualified members must be at least age 18 and older.
Other Quit Resources for Commercial, Medicare, Cal MediConnect Plans and Plans Purchased through the Affordable Care Act Exchange
Program
Description
Tobacco-Free Health Promotion Program
As a Health Net member you can join the Tobacco-Free Health Promotion Program to beat cravings and quit smoking with proven techniques. Through the program, you'll learn to make better choices and improve your health now while setting the stage for a healthy future.

Join in just two simple steps. Have your identification (ID) card handy for quick and easy sign-up. (If you're already registered, skip to Step 2.)

Sign up by going to the relevant website:
Log in to account
Once you're logged in, click the Wellness Center tab to access the Smoke-Free Health Promotion Program.

myStrength
The myStrength Nicotine Recovery program can help you find out if you're ready to quit. It tailors suggested activities to your stage of change. The Nicotine Recovery program includes:

Expert videos
Interactive modules
Stories of hope from recovered nicotine users

All to help you reach your nicotine recovery goals.

Commercial, Medicare and Cal MediConnect members can access myStrength online.

After setting up an online account, you can also download the myStrength app for iOS and Android devices. Sign up by using the same email and password.