Health Net & Industry Leadership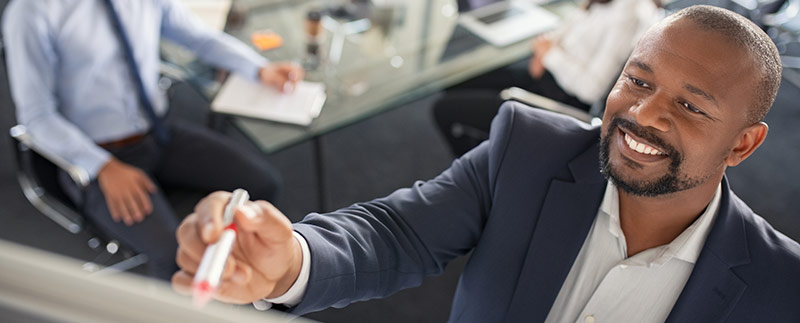 Through their actions, Health Net's leaders inspire others to achieve shared goals and create impactful change. Our dynamic leadership team uses its deep knowledge and wealth of unique skills to provide innovative solutions to challenges facing California and the communities we serve.
Browse our latest news articles, podcasts, executive speeches and Q&As to learn more about our team of experts and how they are making a difference in the world of healthcare.
---
Thought Leadership
What's New
Health Net's Medi-Cal President, Martha Santana-Chin was one of the featured speakers at the VICA Extraordinary Women event held on Wednesday, March 3, 2023 at the Hilton Universal City Hotel. The event featured a panel of Southern California's most influential women in business and government.
Health Net Vice President of Quality Management, Catherine Misquitta was a featured speaker at the AHIP Medicare, Medicaid, Duals & Commercial Markets Forum held in Washington D.C. on March 14, 2023. More than 500 health care experts from throughout the United States gathered at the conference to learn about the latest ideas, solutions and rising trends currently changing healthcare.
A new partnership between Health Net and Great Speech Therapy will use licensed speech therapists to help provide Commercial and Medicare line of business members with better speaking skills.
Health Net Medi-Cal President Martha Santana-Chin was a featured speaker at this year's event. She joined many of California's leaders and stakeholders to share her knowledge on how to create a more equal and fair health system statewide.
Health Net has partnered with the Los Angeles County Office of Education (LACOE), L.A. Care Health Plan and the L.A. County Department of Mental Health (LACDMH) to bring no-cost mental telehealth services to Los Angeles school children in grades K-12.
---
Awards & Recognition
Health Net couples our California roots and local expertise with the national best practices and innovations of our parent company, Centene. View a list of the awards and recognition Health Net has received (PDF) for our leading support of our members, providers and innovative programs.

---
Insights & Innovation
Navigating Medi-Cal Renewals, an Uncertain Economy, and Staying Covered
Maintaining Continuity of Care is Critical to Further Progress
Mobile and Virtual Care as Innovative Solutions
Key Findings & Recommendations to Improve Access to Quality Care & Drive Health Equity
Critical Lessons & Recommendations to Better Address Health Disparities Among Californians
Critical Lessons & Recommendations to Better Address Health Disparities Among Californians
Lessons Learned & Recommendations to Strengthen California's Healthcare Workforce
---