What is EDI?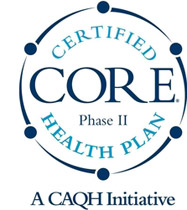 Electronic data interchange (EDI) is the exchange of business transactions in a standardized format from one computer to another. Health Net of Arizona, Inc. Health Net of California, Health Net Health Plan of Oregon, Inc.and Health Net Life Insurance Company (Health Net) and providers use this technology to communicate claims, electronic remittance, claims payment, eligibility, and other information, providing a paperless and efficient process.
Quicker claims payment, confirmation reports, and elimination of paper and associated expenses are just a few of the reasons why nearly 80 percent of Health Net's claims are submitted electronically. EDI also gives you the tools you need to track electronic claims status, improve timely filing, and access daily accept/reject reports. This also means easier receivables and account reconciliation. By using Health Net-approved vendors and clearinghouses, HIPAA compliance is done for you, and you'll have automatic access to highly secure and time-tested solutions.
Health Net has the following transactions available for providers through one of our approved clearinghouses: 837 electronic claim submission, 835 electronic remittance advice, and EFT payments. We are CORE Phase III certified with our real-time claims status and member eligibility transactions as well as compliant with the federal operating rules.
View our payer ID numbers for more information.
Submit claims through a clearinghouse
Get Started
For successful EDI claim submission, you'll need to use electronic reporting made available by your vendor and/or clearinghouse. View our payer ID numbers for more information. Health Net returns claims acknowledgements back to the clearinghouse with notifications of acceptance or rejections of individual claims. Providers can review these reports to check the status of their submission.
Health Net processes anesthesia, medical, coordination of benefits (COB), hospital, and surgical claims electronically. We accept claims directly from Change Healthcare, MD-OnLine/Ability, Availity and more. Claims regarding other benefits, including certain mental health, complementary treatments, pharmacy, and outpatient radiology are administered for Health Net by outside vendors and claims are processed by each vendor accordingly.
Our partnership with MD On-line/Ability allows even the smallest practice to take advantage of EDI savings, for free. Using this web-based solution, you can submit direct to Health Net on-line.
Submit claims directly to Health Net (through MD Online)
In partnership with MD On-Line/Ability Network, Health Net now gives providers the option of exclusively submitting Health Net claims for free through a private label website that links directly from www.healthnet.com. The two products offered on the site allow providers to submit claims using either their own practice management software or direct data entry. The latter allows smaller practices to take advantage of the benefits of submitting claims electronically without having to bear the expense of specialized software. Providers may also use MD On-Line's services as an all payer solution for which standard MD On-Line fees apply.
If you're just starting out, we'll walk you through the process. Contact one of Health Net's EDI experts for more information.
Support
Health Net's EDI specialists... on call for you
Whether you're signing up for EDI, giving it another try or working to increase your electronic claim volume, EDI specialists are just a phone call away.
Effective January 1, 2018, for questions on electronic claims or electronic remittance advice for Individual Family Plan (IFP), Medicare Advantage (MA) HMO and MA PPO member claims with dates of service (DOS) on or after January 1, 2018, contact:
Centene EDI Department
1-800-225-2573, extension 6075525
Or by email at: EDIBA@centene.com
The following providers can continue to contact Health Net EDI department by telephone at 1-800-977-3568 or by email at edi.support@healthnet.com:
Arizona, MA HMO employer group, HMO and/or PPO
California, MA HMO employer group, HMO, PPO (including EnhancedCare PPO for small business group), EPO, POS, Medi-Cal (including CalViva Health) and/or Cal MediConnect
Oregon, EPO, POS, PPO, CommunityCare, and/or Centene Corporation Employee Self-Insured PPO.
Tips and Terms
The following are some pointers about claims submissions, the HIPAA glossary of EDI terms and frequently asked questions (FAQs).
Here are some tips from our EDI specialists for successful claims submission:
Providers in Arizona, California, Oregon, and Washington
Submit claims with the patient's name and birth date exactly as it appears on their Health Net ID card.
Health Net processes medical, hospital, anesthesia, surgical, and emergency room (ER) claims electronically from both participating and nonparticipating providers.
Health Net encourages the electronic submission of all claims, including COB claims; however supporting documentation may be requested for the following types of claims: StopLoss, trauma and newborn NICU claims.
Avoid timely filing issues by understanding and regularly monitoring EDI reports from your vendor/clearinghouse. Always ensure that the claim was not only just sent but that it was also accepted by the payer. This will improve your turnaround for rejected claims to ensure they are reviewed and resubmitted in a timely manner.
Frequently Asked Questions