Health Net Wellness Webinar Series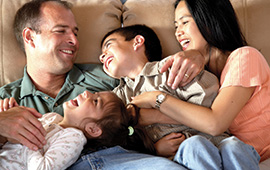 For many of us, life moves so fast it makes healthy living a challenge. Our Wellness webinar series is an ideal resource to help you engage with your health – in one hour or less!
Monthly presentation topics include tips for healthy behaviors, including exercise and nutrition, as well as advice on management of diabetes, cholesterol and blood pressure.
---
Upcoming webinar –Wednesday,  March 20th, 12:00 p.m. PST
---
Healthy Challenges: Ready, Set, Goals! Health Net Webinar
Wellness Webinar Registration
How many times have you tried to make a healthy change as a new year's resolution and not made it past the first two weeks – or even two days? Many times, the hardest part is keeping momentum after taking that first step. Have you committed to better eating habits and reaching a healthy weight? This is your year! Let Health Net help you create a long-term plan to sustain your healthy resolution.
Our Healthy Challenges: Ready, Set, Goals! highlights Health Net's Healthy Challenge Series. It offers information about how you can join the healthy challenges listed below:
My Road to Fitness. This fitness program is a guide to help you build toward, achieve and continue a fitness goal. The goal is to exercise three times a week for 30 minutes over an eight-week period.
My Can-Do Nutrition Plan. This nutrition program explains how to eat right for optimum wellness. As you practice healthy eating habits for six weeks, you'll learn to eat better. You'll also learn to maximize your nutrition choices for each meal.
My Life in Balance. This is a proven 20-day stress management program designed to show useful ways you can reduce stress. It only takes 20 minutes each day, in as little as five minutes at a time.
Colorful Eating. This healthy challenge teaches why it's so important to eat colorful, nutritious and delicious foods. Discover how to shop and meal plan. Plus, you'll get great ideas and shortcuts for adding color to every meal at work, at home and in restaurants.
From Couch to 5K. One of the best things about this program is any fitness level can begin training for a 5K. Starting a new fitness program is one of the best things you can do for your health – even if you're starting for the 100th time.
Take charge of your health and get registered for this webinar today!
Our monthly webinars are offered to all Health Net members and to the general public. Feel free to share this information with your friends and co-workers!
---
Coming up – join us in April!
Acupressure: The Healing Power of Self-Care
Watch for our next webinar announcement in the coming weeks!